Monkey Baa Theatre Company is at home in the ARA Darling Quarter Theatre
The fully accessible ARA Darling Quarter Theatre is part of the award-winning Darling Quarter complex with accolades for building design and sustainability.
Set in the thriving and busy precinct, we are perfectly positioned to all the amenities the city has to offer including convenient public transport links, accommodation, parking, and entertainment options.
Your Visit
Head Office (02) 8624 9341
Box Office (02) 8624 9340
Venue Hire (02) 8624 9343

admin@monkeybaa.com.au
boxoffice@monkeybaa.com.au
Address
Terrace 3, 1-25 Harbour St
Sydney NSW 2000
Gadigal Country
ARA Darling Quarter Theatre is easy to reach no matter what method of transport you are planning on using.
Train

The closest train station is Town Hall. Exit south onto Bathurst Street. Walk to the bottom of Bathurst, turning left into Day Street. Cross the lights at Harbour Street and you're in Darling Quarter.

Bus

For buses travelling through the CBD along Elizabeth, Castlereagh, George or York streets, alight the bus at Market, Park, Druitt, Bathurst or Liverpool streets and walk down towards Darling Harbour.

For schools: The bus drop-off point is on Pier Street. Enter Pier Street via Harbour Street.

Car

Parking

First Parking Darling Quarter is accessed via Harbour Street.

A special discounted parking rate is available to Monkey Baa patrons:

$15 (Monday - Sunday) daily flat rate depart by midnight on the day of the booking.

$4 (Monday - Friday) evening flat rate enter after 4pm and exit 4am the day after.

Book and pay online ahead of your arrival using this link to access the above rates.

Please note the above rates are introductory and are subject to change.
Auslan Performances
Monkey Baa endeavours to program Auslan interpreted performances of our productions. Please refer to individual show pages for details.
Relaxed Performances
Relaxed Performances are open to everyone but conditions are modified to accommodate children with sensory and learning challenges. The atmosphere is non-judgemental and we embrace noisy enthusiasm. We leave the house lights on (dimmed), the auditorium doors stay open, and a chill out area is available in the foyer throughout the show.
For Relaxed Performance dates and times, please refer to individual show pages.
Audio Described Performances
Audience members can listen to a description of the visual aspects of the performance described live via a small radio receiver. For Audio Described Performance dates and times, please refer to individual show pages.
Social Stories
Social stories are a visual step-by-step reference with photos and explanations to help individuals know what to expect in unfamiliar situations. They can be helpful for people on the autism spectrum, with sensory or other needs and very young children anticipating their first theatrical experience.
Tactile Tours
If an audience member is sight impaired, we'd love to arrange a tactile tour of the set and costumes before the production starts. Please contact our Box Office in advance to discuss arrangements.
Wheelchair Users
There are several wheelchair and companion seating positions available in our theatre. To book a space, please contact our Box Office on 02 8624 9340. Our theatre is accessed by ramps from the Darling Quarter district. Inside the foyer, there is an accessible toilet (and ambulant toilets in the male and female bathrooms) and ramp access to the auditorium.
Accessible parking spaces are available in Wilson Parking Darling Quarter car park (Level B2), with lift access to Darling Quarter.
Guide Dogs, Seeing Eye and Other Assitance Animals
Guide dogs or any animals trained to assist people with disabilities are welcome inside our theatre. Please contact our Box Office in advance to discuss arrangements.
Hearing Assistance
Assisted listening devices are available in the theatre. Please contact our Box Office in advance or see a member of our Front of House team on arrival.
Companion Card
ARA Darling Quarter Theatre is a Companion Card affiliate. The Companion Card enables people with disability who require attendant care support to attend a production without incurring the cost of a second ticket. Cardholders must present their card when booking or collecting the complimentary ticket at the Box Office.
National Relay Service
If you are d/Deaf, or have a hearing or speech impairment, contact us through the National Relay Service and provide them with our phone number: 02 8624 9340. Our Box Office is open Monday – Friday, 9.30am – 5pm.
Your safety
The safety of our patrons, performers and staff is our highest priority.

ARA Darling Quarter Theatre's procedures and policies are regularly reviewed against the latest NSW Government advice. To help us keep you safe, please follow our health and safety measures.

By purchasing tickets to a performance at ARA Darling Quarter Theatre and/or registering on arrival, you agree to follow our COVID-Safe plan and to follow directions from our staff.
Where to eat
Taste your way through Darling Quarter's range of local and international cuisines – including Brazilian, Italian, Japanese, Mediterranean and Thai.

Dining and takeaway options include modern casual cafes serving barista-made coffee and freshly baked goods, sit-down restaurants boasting authentic regional cuisines, fresh fast-food outlets, a gelateria, and bars where cocktails are handcrafted by in-house mixologists.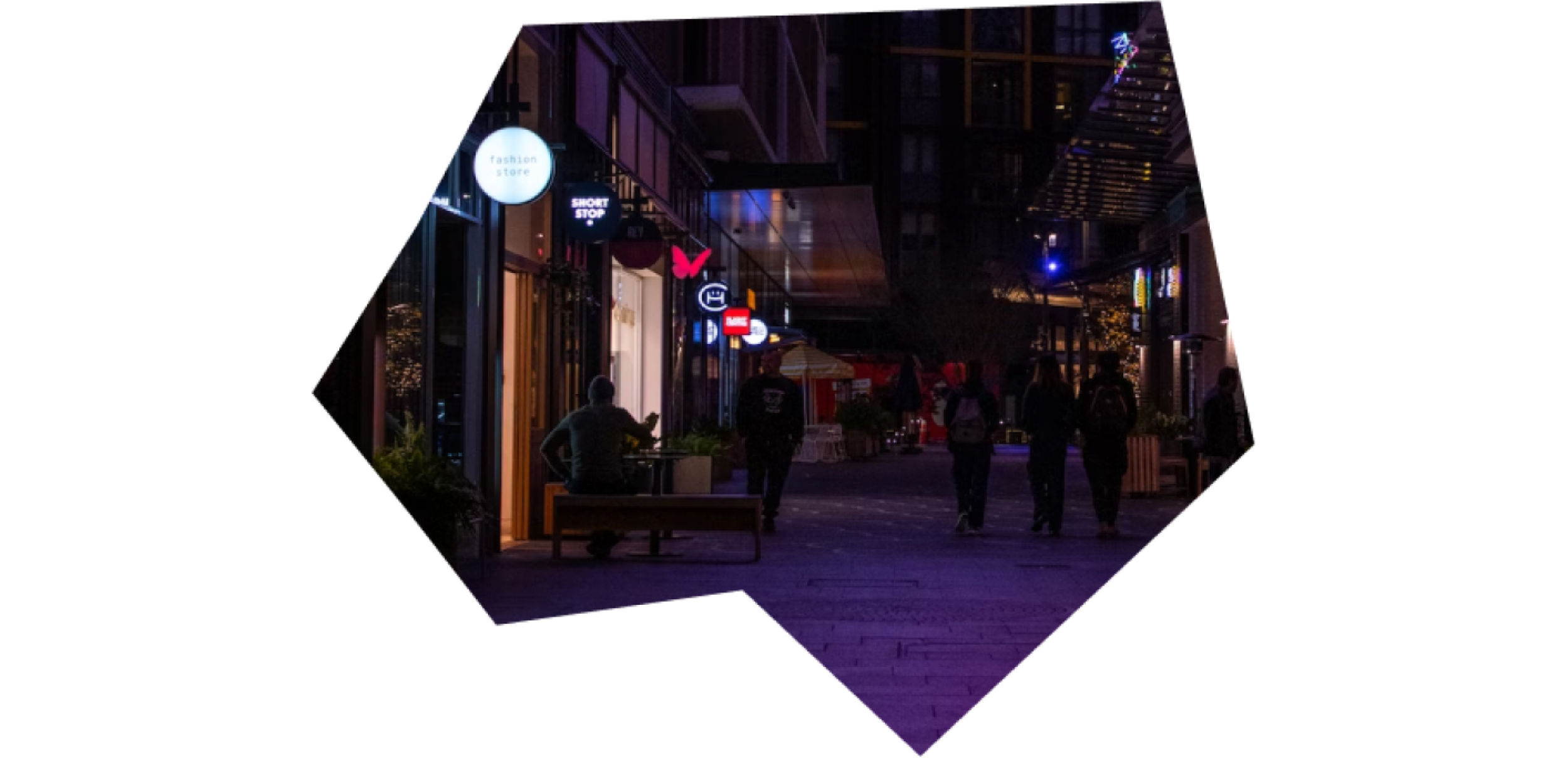 Do you have any more questions?
We use cookies to improve your experience on our site. By using our site you give permission for the use of cookies.