Hello! We're Monkey Baa
We are an Australian theatre company empowering young people to shape their lives through inspiring, imaginative theatre and creative experiences. We create, present and tour performances powered by imagination, bringing eye-opening ideas and boundless fun.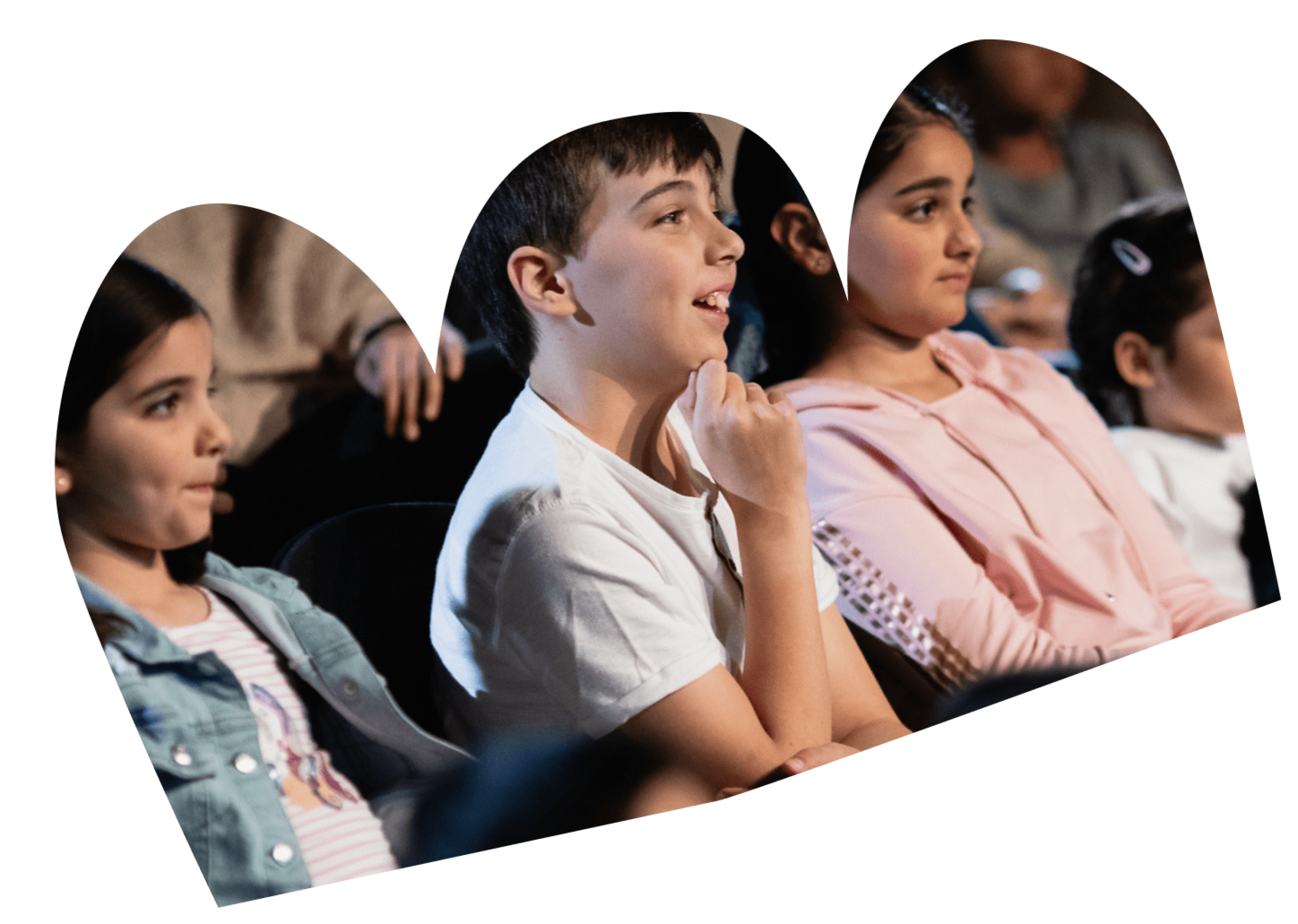 Theatrical experiences
Our incredible shows are not just performances. We take them all across Australia and internationally, from big cities to small country towns. We bring important stories about this country's rich history and beyond to life, challenging and inspiring young people to experience new perspectives and emotions, regardless of where they live or how old they are. In addition to our shows, we also believe in involving young people behind the scenes through learning programs and workshops. This way, they can discover something new, have fun, and see their ideas and voices reflected on stage.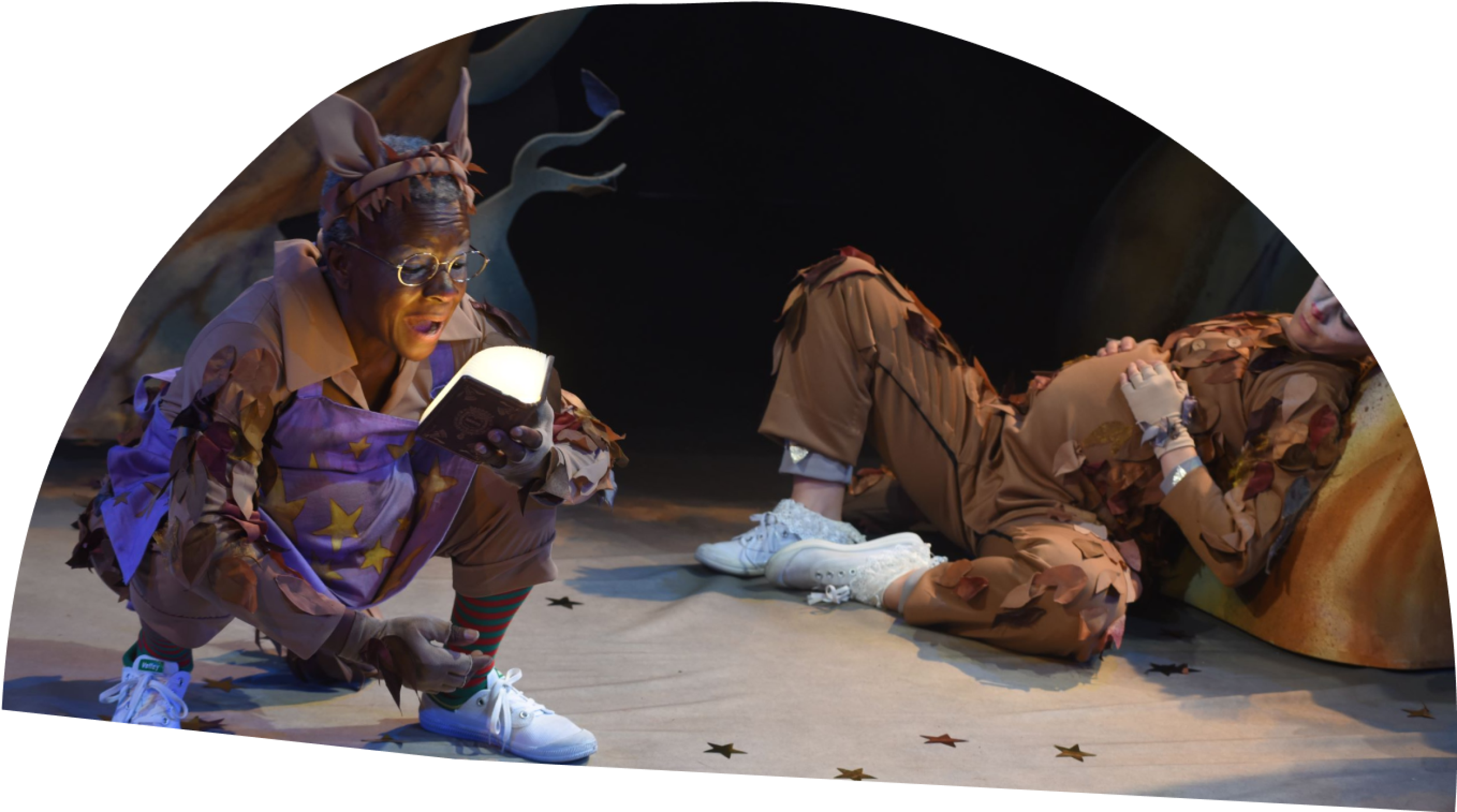 The power of play
We believe that play is the most wonderful and effective way to inspire and empower young people with empathy, creativity, confidence and connection. Play can take on so many forms! It's about exploring every corner of our imaginations, getting involved away from screens, meeting new friends, and trying new things. It's about thinking in different ways and trying out fresh ideas. Sometimes, play means being silly and having fun, and other times, it can be serious. But no matter what, it's always about being respectful and having fun.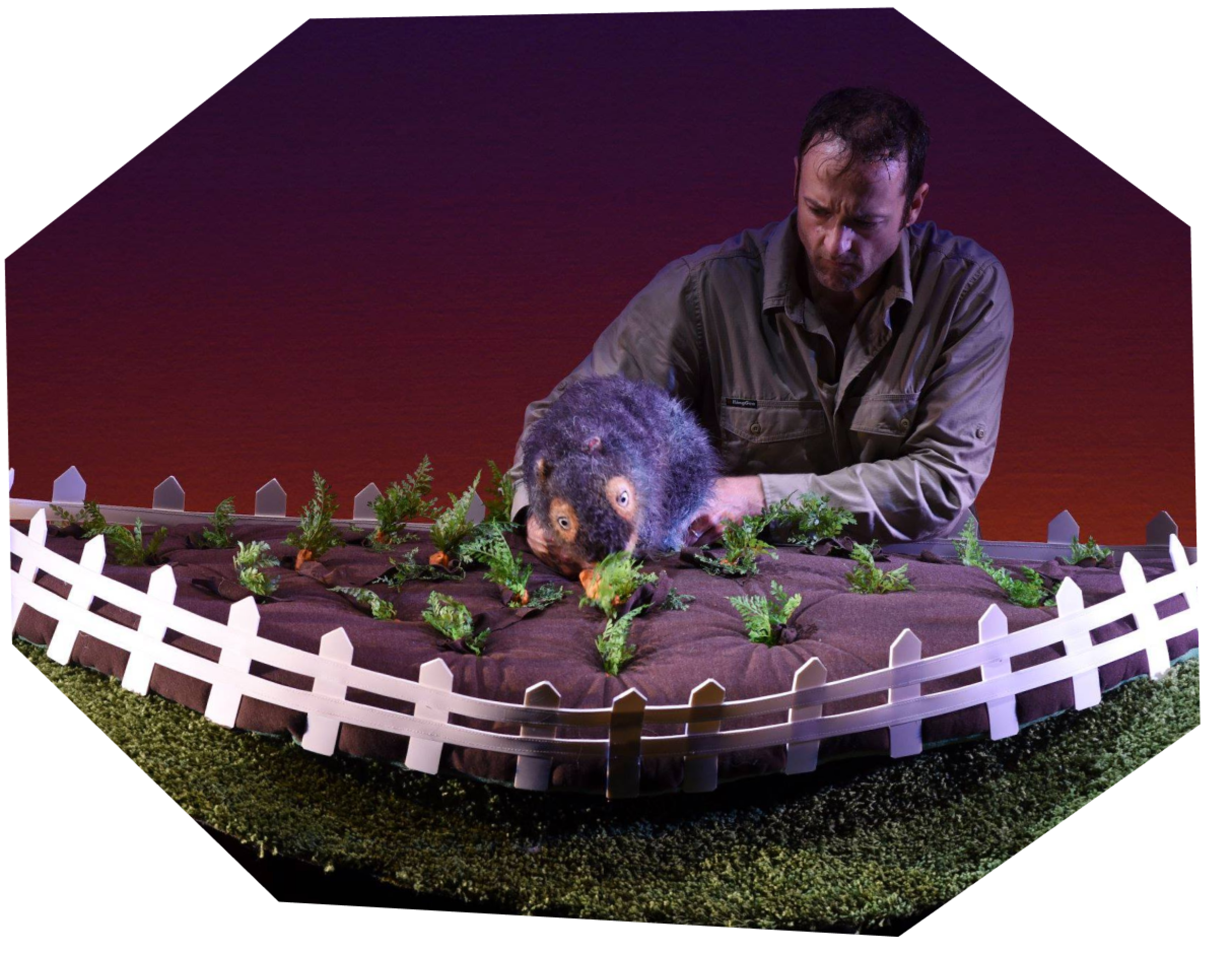 Where you can find us
Monkey Baa happily calls Sydney's ARA Darling Quarter Theatre home. Nestled between the Chinese Gardens of Friendship and the old IMAX site. It's walking distance to the CBD and directly opposite the playground and water park, so the fun doesn't have to stop with us! Built in 2012, the theatre was designed specifically with young people in mind and is accessible for all.
Our history
1997
Monkey Baa was formed 24 years ago by Eva Di Cesare, Sandra Eldridge and Tim McGarry.
1998
We premiered our first show, The Bugalugs Bum Thief adapted by Eva, Sandie and Tim, at Glen St Theatre.
2003
We toured Worry Warts across Australia, bringing theatre to remote communities all over the country.
2004
We moved into the Seymour Centre as a resident theatre company for seven years.
2005
We developed a Learning program to support our touring productions and create arts education opportunities for young people across Australia.
2007
We were awarded the Helpmann Award for Best Children's Presentation for our adaptation of Hitler's Daughter.
2010
We were awarded the Helpmann Award for Best Children's Presentation for our adaption of Thursday's Child.
2011
We toured Hitler's Daughter to the United States.
2012
We moved into the ARA Darling Quarter Theatre as a resident theatre company.
2012
We premiered our adaptation of Goodbye, Jamie Boyd, exploring mental health and its impact on young people.
2013
We reached 1,000,000 young people with our adaptation of Emily Eyefinger.
2017
Eva, Tim and Sandie were awarded a Sydney Theatre Award for 20 Years of Excellence and Extraordinary Service to the Children and Young People of Australia.
2016
We adapted Li Cunxin's The Peasant Prince for the stage.
2017
We toured The Unkown Soldier by Sandie Eldridge to the United States. Diary of a Wombat toured to 56 venues nationally.
2018
We toured our adaptation of Josephine Wants to Dance to 49 venues across Australia.
2021
Eva becomes sole Artistic Director, embodying our new creative direction of the company.
2021
We established the Penny Cook Creative Associates Program in honour of the late Penny Cook, a dear friend and past-Chair of the company.
2022
We toured Jenivieve Chang's adaptation of Yong to regional Victoria, following a rich collaboration with the Chinese community of Ballarat.
2022
Sydney Theatre Awards - Yong
2020
Glug Award, Possum Magic
2019
Glug Award, Josephone Wants to Dance

Sydney Theatre Awards, Josephine Wants to Dance
2018
Glug Award, Diary of a Wombat
2017
Sydney Theatre Awards, Special Award for 20 Years of Excellence and Extraordinary Service to the Children and Young People of Australia

Drover Award – Tour of the Year The Peasant Prince
2016
Sydney Theatre Awards – The Peasant Prince

Glug Award – The Peasant Prince
2015
Drover Award – APACA Touring Legend

Glug Award – The Unknown Soldier
2014
Glug Award – Pete the Sheep

Glug Award – The Unknown Soldier
2011
Glug Award – Hitler's Daughter
2010
Helpmann Award – Thursday's Child

Glug Award – FOX
2007
Helpmann Award – Hitler's Daughter

Drover Award – Touring Excellence
2006
Drover Award – Audience Development
Penny Cook Creative Associate
 Program