Monkey Baa Studio | Shack
Now Showing
Monkey Baa Studio | Shack
Discover courage, adventure, and mystery: 'Shack' awaits!
Antarctica. A blizzard. Nine school kids are stranded in a shack, on the bottom of the world, with a sinister force circling outside…

Our young explorers, in the ghostly footsteps of Ernest Shackleton, question their place in the natural and social order of the world as the limits of their courage are pushed into uncharted waters. A hypothermic flurry of comedy and thriller, Shack explores the territory between teen anxiety and teen invincibility. Young people are being called on to lead like never before, but how do they learn to step up, when sometimes just existing is hard enough?!

Shack by George Kemp (Winner of the 2020 Junior ATYP Foundation Commission) is back to explore the power of nature and the nature of power in this adventure story for the Greta Thunberg generation.
Monkey Baa Studio presents a George Kemp and Hayden Tonazzi production

Image credit: Clare Hawley
Venue

ARA Darling Quarter Theatre

Dates

27 Oct — 28 Oct 2023

Duration

70 minutes

Ages

Ages 8+
ARA Darling Quarter Theatre

Additional tickets $31 each for the Family of 5+ offer

Sat 28 Oct

03:00 pm | 06:00 pm
George Kemp
Hayden Tonazzi
Jessica Fallico
Jane FitzGerald
Angela Doherty
Morgan Moroney
Saint Clair
Chrysoulla Markoulli
Natalie Wihandono
Fresh, powerful and hilarious
"Beautiful writing, direction, production and performances by young people that explode off the stage with energy and relevance. Shack tells an important story, important to today's young people, from their own point of view."

Lily Hayman, Associate Producer at Shopfront
"George Kemp's Shack is a brilliant new piece of writing for young people. Audiences of all ages will adore it! I was simply blown away when I saw it. Kemp, along with director Hayden Tonazzi have created a captivating work!"

Joshua Maxwell, Artistic Director Jopuka Productions
Accessibility
Assisted Listening
Assisted listening devices are available in the theatre.
National Relay Service
If you are d/Deaf, or have a hearing or speech impairment, contact us through the National Relay Service.
Wheelchair Accessible
There are several wheelchair and companion seating positions available in our theatre.
Acknowledgements
Monkey Baa Theatre Company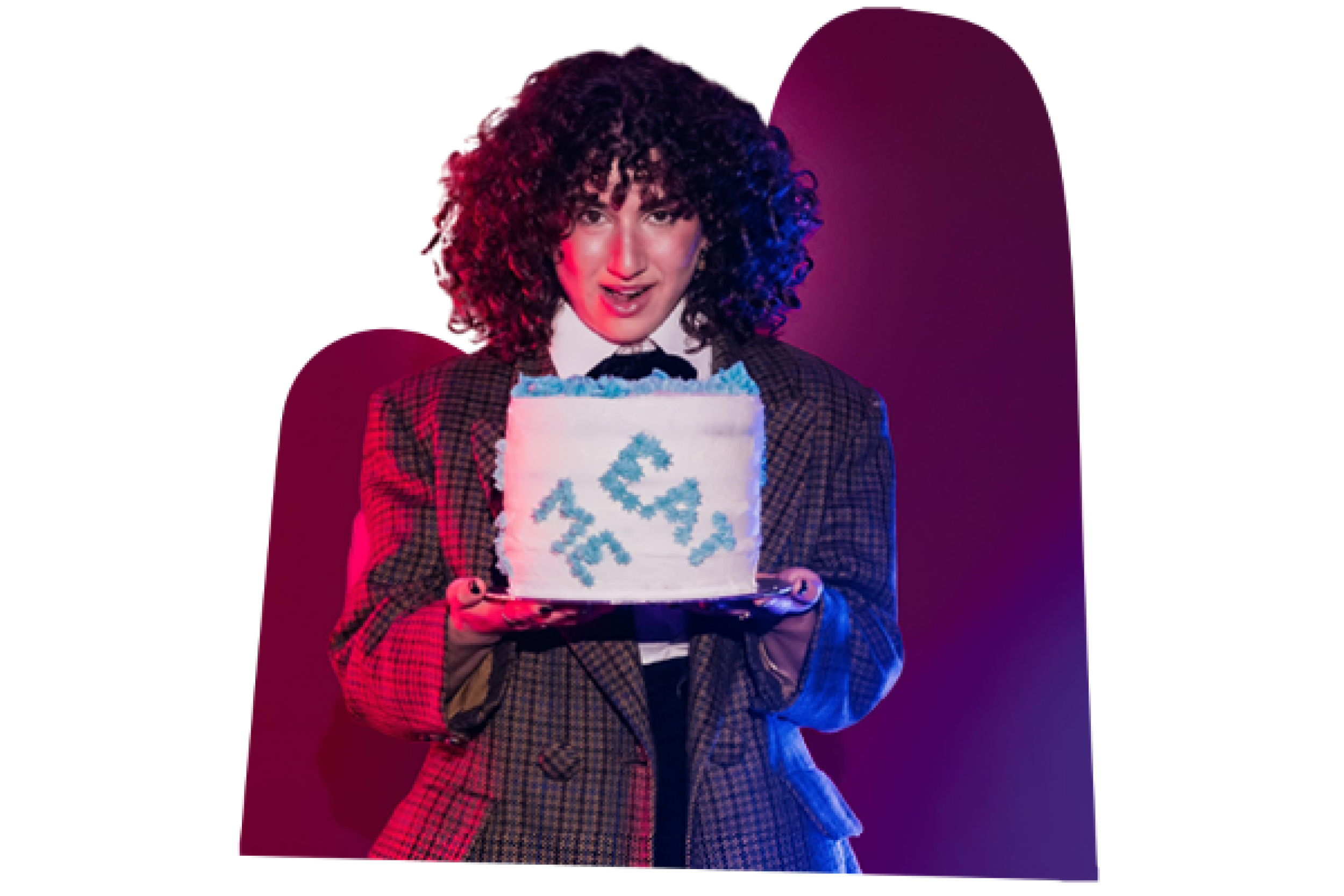 Monkey Baa Studio | Pear-Shaped (Staged Reading)
See All