Emil and the Detectives
Never underestimate the determination of a child
Young Emil catches a train to visit family in the big city. Something valuable is stolen. But the thief soon discovers Emil was not such an easy target. A group of quick-thinking and resourceful children rallies around. Can a bunch of kids work together to uncover and outsmart the true criminal?

Kästner's 1929 novella is more than a 'good romp', it broke ground for the independent-children-versus-devious-adults story genre. Streetwise city kids, a hard-working single mother and Emil's past brush with the law add grit and nuance to this satisfying tale.

How do we find our friends in the world? How do we work together to defeat tricksters?
Monkey Baa Theatre Company presents a Slingsby production
By Erich Kästner, adapted for the stage by Nicki Bloom
Venue

ARA Darling Quarter Theatre

Dates

12 Apr — 15 Apr 2023

Duration

70 minutes

Ages

Ages 8+
Andy Packer
Nicki Bloom
Composer and Sound Design
Quincy Grant
Wendy Todd
Ailsa Paterson
Geoff Cobham
Chris Petridis
Luku Trembath
Rory Walker
Elizabeth Hay
In Slingsby's signature style
Emil and The Detectives is told by two skilled actors immersed in smoke and mirrors, miniature worlds and a cinematic score.
"Emil and the Detectives is an outstanding piece of children's theatre which makes it an outstanding piece of theatre and an experience to be savoured by all."

InDaily (Adelaide)
"The performances are pitch perfect... Watching these detectives is a theatrical delight."

The Australian
ARA Darling Quarter Theatre

Additional Tickets $31.00 each

Wed 12 Apr

01:00 pm | 06:00 pm

Thu 13 Apr

10:00 am | 01:00 pm (Relaxed Performance)

Fri 14 Apr

10:00 am | 01:00 pm

Sat 15 Apr

10:00 am | 01:00 pm

1 Free OOSH Educator per 15 participants

Thu 13 Apr

10:00 am | 01:00 pm (Relaxed Performance)

Fri 14 Apr

10:00 am | 01:00 pm
Accessibility
Audio Described
Audience members can listen to a description of the visual aspects of the performance described live via a small radio receiver.
Relaxed Performances
Relaxed Performances accommodate children with sensory and learning challenges.
Wheelchair Accessible
There are several wheelchair and companion seating positions available in our theatre.
Assisted Listening
Assisted listening devices are available in the theatre.
Class Clowns
Participants 14-18 and audience 12+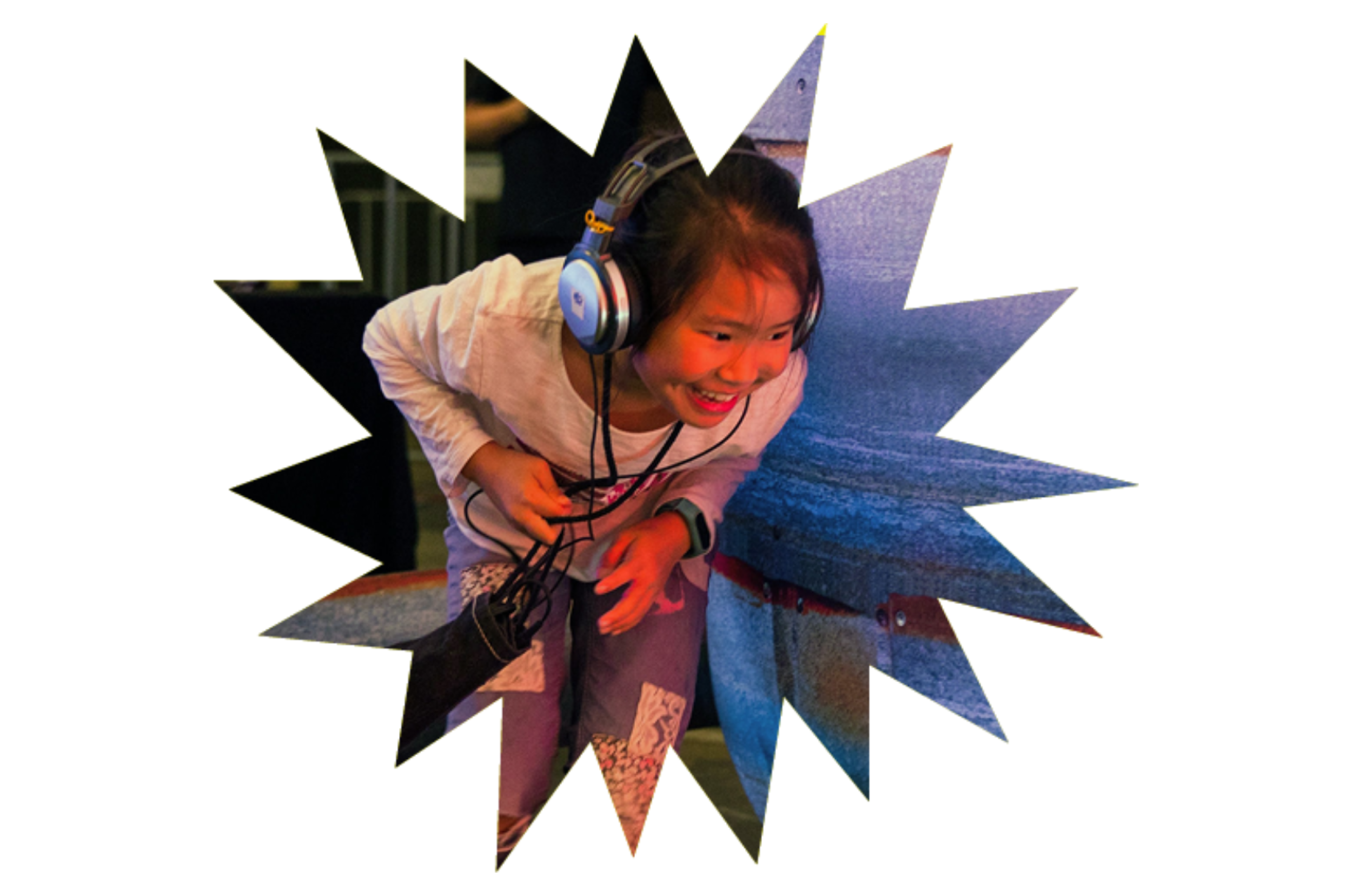 Audioplay's Sun Runners
See All